OUR HISTORY
ENVISOL is a company specialised in consulting and engineering offering services in the field of polluted sites and soils. Our activities focus primarily on the diagnosis of soil and groundwater pollution, and include various professions: research and engineering, technical assistance, auditing, consulting.
Created by its two co-managers, Gaël PLASSART and Anne-Gaëlle DAZZI, who wished to break away from the "generalist" ambitions of big control offices, with their heightened efficiency requirements, in which they had been working until then, ENVISOL was established in May, 2009, in Villefontaine (38).
Polluted site and soil management
ENVISOL intervenes in the nuclear industry, the oil industry, the chemical industry and the naval industry. It also is active in the transport, real estate promotion and communities sectors. Our corporate mission is to offer our customers (industries, communities, and administrations) help in managing their environmental impact (soils and groundwater) their rights on their sites and their compliance with applicable regulations.
Important national and international clients
We work with important national customers (EDF, SNCF…) but our ambition is to work locally with the regions and departments on their industrial reconversion, helping them to reclaim and transform their ancient industrial sites, thanks to our know-how and expertise.
For this purpose, in September 2010, the second ENVISOL site, in Rouen, Haute-Normandie, was opened, under the supervision of Aurélie Malvoisin.
In October, 2012, ENVISOL created its first Canadian subsidiary, Envisol Canada Inc. The idea was to bring to the Quebec market, and more broadly to the Canadian market, a focused expertise that was, until then, non-existent, and to work alongside consultants specialised in polluted sites and soils.
In 2014, the Villefontaine head office moved to Bourgoin-Jallieu (38), to facilities better suited to the growing size of the company (currently made up of a multidisciplinary team of 15 engineers, doctors in engineering and university academics).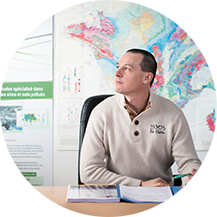 Gaël PLASSART
– co-manager of Envisol
I was born in Grenoble in 1973. My strong environmental awareness led me to take general environmental university studies at the Joseph Fournier University of Grenoble (including a one-year international exchange program in Quebec, at UQAM) to achieve a master 1 degree. Following my military service in the air force, I completed my studies with a master 2 degree at the Institut d'Hygiène Industrielle et de l'Environnement of Amiens.
Since 1998, I have been working in the field of polluted sites and soils. For eight years, I learned the ropes in an engineering office in the Paris region, working all over the French territory. It was here that I acquired my double specialisation in diagnosis and decontamination.
As I missed being near the mountains, I chose to join a large group specialised in technical controls, taking charge of their Lyon environmental agency, and creating a new one in Marseilles.
In less than 3 years, the agency team went from 8 members to 20. That's where I realised the incredible potential and dynamism of the Rhône Alpes region, and more particularly of the Isère department. However, the "generalist" ambitions of a large control bureau, along with its strong efficiency requirements, did not enable me to steer my agency towards the quality criteria that were important to me.
We therefore decided, along with my assistant at the time (Anne-Gaëlle DAZZI), to create an engineering office specialised in the management of polluted sites and soils, and offer high added value services. The 2 main development directions of Envisol are its international presence and innovation. After six years in our engineering office, I now oversee the R&D and international departments of Envisol. We offer several innovative tools, including geostatistics, we are present in Canada (subsidiary created in 2012), and we have completed projects in Spain, the Czech Republic, Turkey, Mauritania, Romania, and Hungary.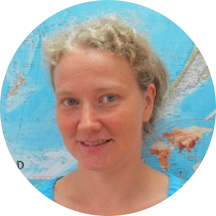 Anne-Gaëlle DAZZI 
– co-manager of Envisol
I was born in 1979, in Villeurbanne. My interest for earth science and naturalist fieldwork led me to join the Ecole Nationale Supérieure de Géologie of Nancy, from which I graduated in 2001.
After several months travelling in India and discovering new cultures, I started my career in 2002 in Orléans at an engineering office with a 15-strong team specialising in the environment.
As a member of the "polluted sites and soils" team, I learned the fieldwork and engineering skills that enabled me to acquire a high level of autonomy and to complete various studies. In 2004, when the engineering office was taken over by a big, nationally-renowned, technical control office, I took the opportunity of joining the Lyon agency, to work on polluted sites and soils and to return to my home town. As the only member of the team with experience in the field, I took over the business development and customer relations departments, in addition to overseeing some technical and logistical aspects of our cases. When Gaël PLASSART arrived as head of the growing agency in 2006, I became responsible for their "polluted sites and soils" department.
In 2009, following significant internal reshuffling, and in the absence of foreseeable technical and managerial prospects, Gaël PLASSART and I decided to create our own engineering office, specialising in our area of expertise: the management of polluted sites. We were quickly joined by Aurélie MALVOISIN, and have been working for the past six years to develop Envisol around a multidisciplinary team of technical experts to take on major projects on behalf of our clients.
At Envisol, I am in charge of organising and managing our teams, and more specifically of overseeing the Bourgoin agency, including the supervision of the financial and administrative sectors.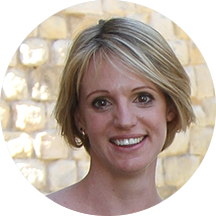 Aurélie MALVOISIN
– Head of the Normandy agency
I was born in Cambrai in 1980. After my preparatory classes in PCSI/PC (Physics, Chemistry, Industrial Sciences/Physics-Chemistry), my interest for environmental work turned me towards the Ecole Nationale Supérieure of Poitiers, where I could specialise in Water and Waste Processing. I completed my course with a one-year training program at the Ecole des Hautes Etudes en Santé Publique in Rennes, where I acquired additional skills in public health, and more specifically, in health hazards.
Following my training, in 2004 I was soon recruited by the technical manager of a small-scale engineering office in the Paris region that specialised in polluted sites and soils: Gaël PLASSART.
Feeling that I had to evolve towards « new horizons », I joined a team of several hundreds of members working in that field. This experience enabled me to work on large projects, and gave me the opportunity of leaving the Paris region to discover my land of adoption: Normandy.
I then realised the industrial potential of this magnificent region, renowned for its natural and historical heritage, but not known as a former industrial area. I therefore naturally made the choice to stay and contribute to the valorisation and the reconquest of its territory.
My former experience working for large groups left me unimpressed at a human and professional level, so it was without hesitation that I joined Gaël PLASSART and Anne-Gaëlle DAZZI in the Envisol project, when they gave me the opportunity to do so, six months after the company was created.
As head of development and management of the second agency, I work daily with both my associates to ensure the proper functioning and development of Envisol.
Envisol now includes a multidisciplinary team of 15 specialists (engineers, academics, doctors in engineering) with different backgrounds (geologists, chemists, environmentalists)…
A few figures

Our fundamental values are unchangeable and absolute. They centre on our passion for the environment, on the skills of our teams, on our responsiveness and our dynamic approach to satisfy the needs of our clients, and on innovation.
These values are the « cement » of Envisol to which each of us subscribes.
They strengthen our unity and coherence, and ensure the success of our strategy for growth.

PASSIONS

Envisol is the result of a deep desire of its creators, Anne-Gaëlle and Gaël, to combine their working lives with their concern for the environment. Envisol is therefore more than a mere engineering office; it is a concept, an original idea that combines respect for and protection of the environment – the environment in which we live.
More than by any consideration for efficiency or commercial success, we are motivated and driven to work for a "better world". It is this spark that all those who participate in the adventure of Envisol share.
It wouldn't be a surprise to see our area of expertise, intimately linked to polluted sites and soils, evolve towards philanthropic actions in France and abroad.

SKILLS

Envisol is above all a consultancy company. We are therefore expected to be on top of all the knowledge associated with our line of work, i.e. the management of polluted sites and soils.
This knowledge relies on the continuing education of all of Envisol's leaders and employees, on a transfer of skills from the more experienced to the younger members of our company. It also relies on taking part in seminars, conferences, trade fairs and exchanges or partnerships with other engineering offices, remediation companies, universities and research bodies.

RESPONSIVENESS/DYNAMISM

We know the importance of always listening to our customers, of demonstrating discipline and professionalism to anticipate and adapt to their needs, and to work with them to build strong and lasting relationships.
INNOVATION

With imagination and boldness, we strive to create tomorrow's environmental services, by enriching our profession with innovative research and technologies that allow us to consistently deliver improved services and added value to our customers.